Description
aLLreLi K6 Bluetooth 4.0 Headset with Mic is a truly hands free BlueTooth earbuds solution that allow you to drive, work, exercise or do anything else while chatting on your phone or listening to music in absolute comfort.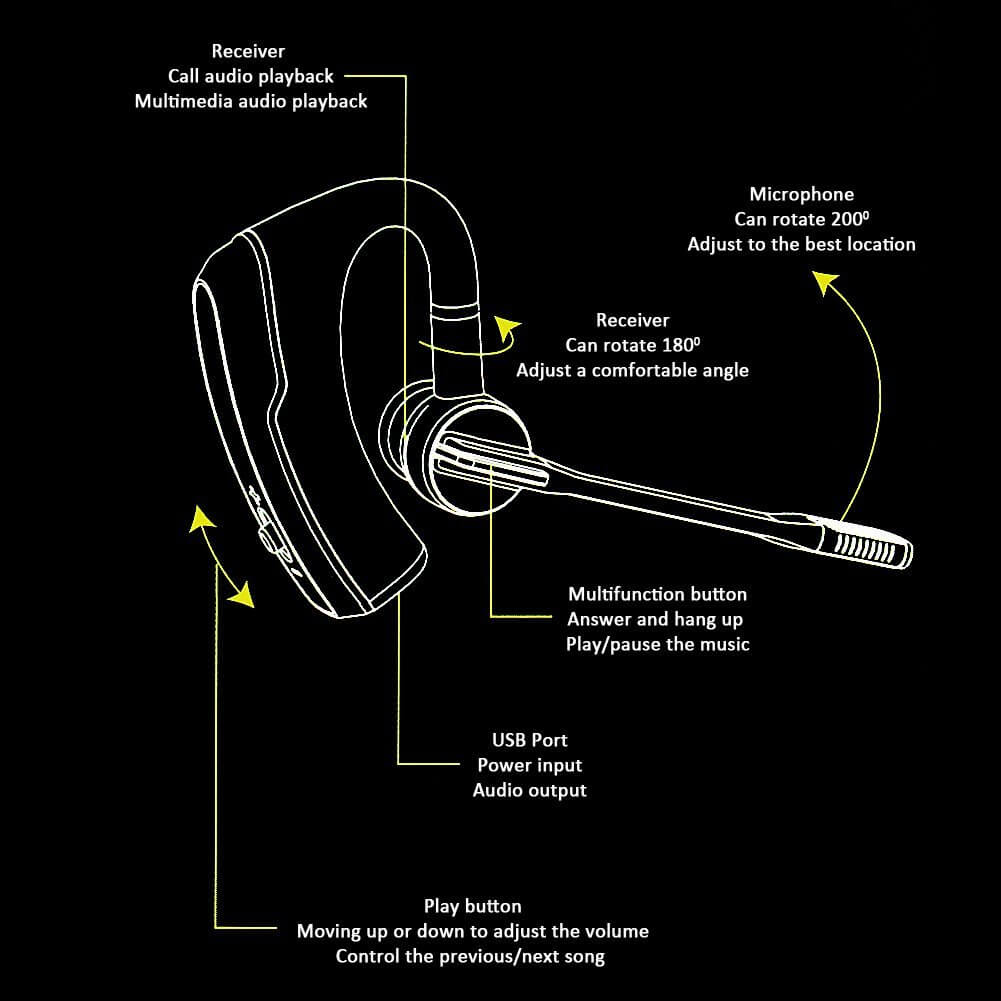 Ergonomically-shaped headphone enhances user comfort
When we designed our Bluetooth headset, we went to great length to ensure that you could quickly adjust it for a perfect fit and then forget it's there! Our headset is sold with two different sizes of wireless earbuds, so you can choose the option that fits your ear the best. The receiver can rotate across 180 degrees, so you can find the angle that's most comfortable. The microphone rotates 200 degrees, giving you the freedom to choose the position that will allow you to speak at a comfortable volume. With no cords or wires, there's nothing holding you back from completing your daily routine with this headset!
Connect Two Devices at The Same Time
aLLreLi K6 Bluetooth 4.0 Headphones with Mic has the ability to pair with two devices simultaneously, so you can answer calls with two devices or listen to music one one and talk on the other. Controls for answering and hanging up, playing and pausing music, adjusting the volume and controlling the songs are all within easy reach right on the headset for maximum convenience.
In terms of sound quality, our universal wireless BlueTooth is certain to impress. You'll get the benefits of full duplex sound quality, echo and noise cancellation and a highly sensitive microphone to make audio rich and true and eliminate the need to repeat yourself.
See for yourself what it truly means to talk and listen to music hands free with the best design of earbuds with microphone and volume control! Choose the aLLreLi K6 BlueTooth 4.0 Headset with Mic!
The headset so perfectly fits around my ear that I can hardly feel that I am using it, unless of course I receive a call or message. Read more